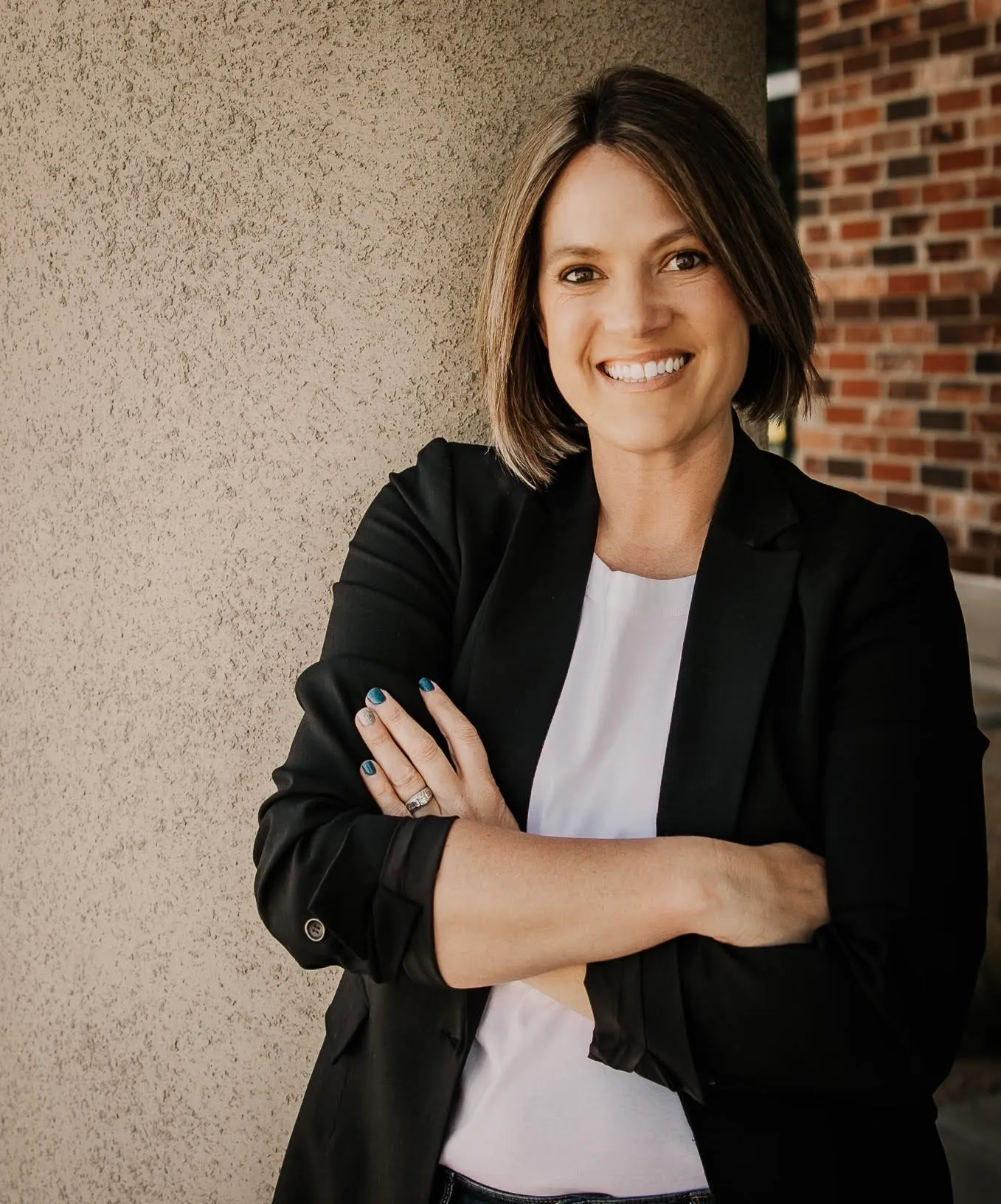 KELLY RICHARDSON - DIRECTOR/ 17 National Black Head Coach
2-time All-American setter/right side at Evangel University. Following her college career was the Head Volleyball Coach at Republic High School, leading RHS to it's first District title and a 3rd place finish in the Missouri State 3A championships. In 2007 took over as the Head Volleyball Coach at Southwest Baptist University leading SBU to it's first winning record in two decades during the 2013 campaign. In 2014 accepted the first assistant and recruiting coordinator position at University of Texas at Arlington before taking over the Western Illinois Volleyball program in 2015. Currently the program coordinator for PE and Sport Management at Evangel University.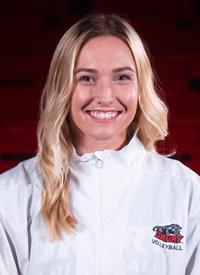 Bentley Mara - Assistant DIRECTOR/ 14 National Black Head Coach
• Played four years of volleyball at Division II Drury University in Springfield, leading the Panthers to a 28-7 record, Great Lakes Valley Conference title and NCAA Second Round appearance as a senior in 2018
• First Drury player to earn All-America honors at the Division II level, landing on the AVCA honorable mention squad as a senior
• Averaged 3.4 kills, 2.48 digs and 0.80 blocks per set as a senior with a team-high 29 aces
• Finished Drury career with 1,139 kills on .230 hitting, 571 digs, 207 blocks and 56 aces
• Two-time all-state and four-time all-conference selection at Harrison (Ark.) High
Played a year of beach at Missouri State University. Helped lead the 16 National team to a 3rd place finish at USAV Nationals in the '21/22 Season. Currently serves as the Volunteer Assistant Coach at Drury University.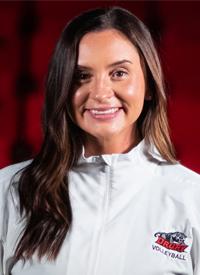 Julia Krebbs- Assistant DIRECTOR/ 15 National Black Head Coach
Julia Krebs completed her second season as a Drury assistant coach in 2022, and is in her first year with 417 Juniors. She helped the Panthers to a 20-11 record in her first year with the program in 2021 and three DU players were named to the all-conference list.
Krebs joined the Panthers from the University of the Southwest, where she served as the head coach for the New Mexico-based program in the NAIA in 2020-21. In her lone season leading the program, her Mustangs were limited to only 16 matches due to the coronavirus pandemic. Krebs served as a graduate assistant coach at Avila University in Kansas City from 2018 to 2019, and she was a student-assistant coach for the men's volleyball squad at Missouri Valley College following her playing career with the Vikings in 2017.
Playing for Missouri Valley, Krebs helped the Vikings to a 33-11 record during her senior year in 2017. She received academic honors as a two-time recipient of the NAIA's Scholar-Athlete award and earned her team's Champions of Character award in 2017.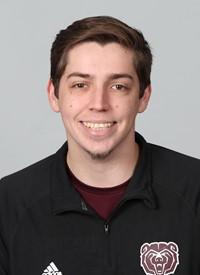 Layne Louallen - Boys Director/ 18 National Black Head Coach
A graduate of nearby Ozark (Mo.) High School, Louallen has extensive experience working camps at area colleges. He also spent time with Marshfield High School's volleyball team, and coached numerous club teams in southwest Missouri.
Layne has been an integral part of helping to start and grow boys volleyball in the greater Springfield area.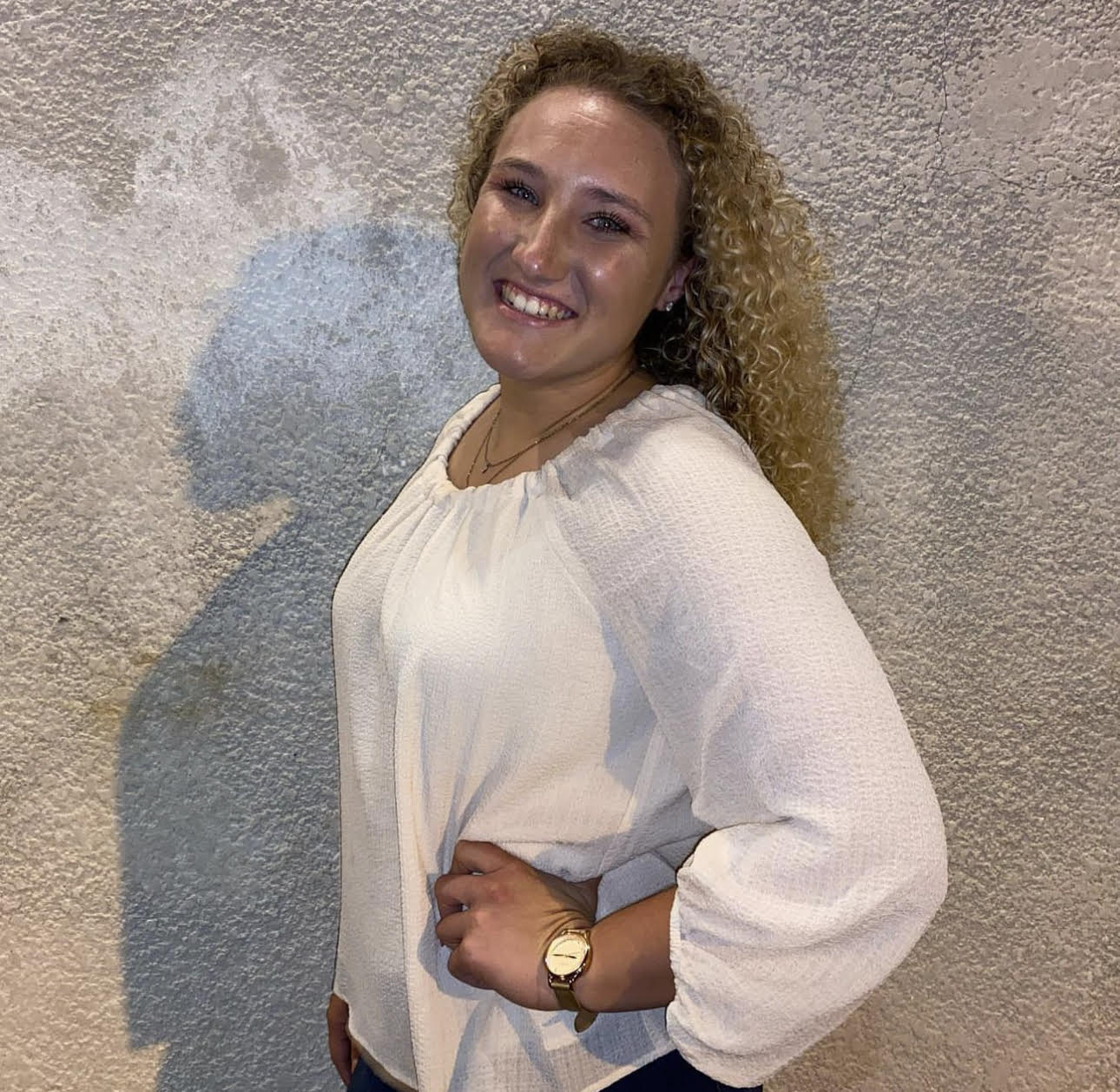 Reba Thomsen -  18 National Royal Head Coach / 17 national Royal Co-Head Coach
A four year member of the Drury Volleyball team. Reba helped lead the Panthers as the team captain in her senior campaign. a First Team All-Conference selection and an Honorable Mention All-State selection in 2016 at Burlington High School in Wisconsin…She also earned First Team All-Racine County honors in 2016 and was a three-time All-Academic team honoree…Helped Burlington to a state runner-up finish in 2016, conference titles in 2014, 2015 and 2016.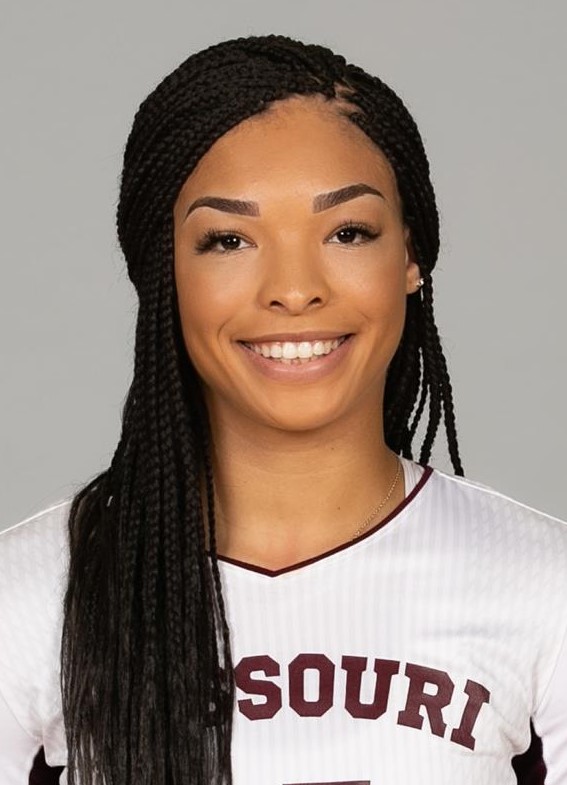 Sarabi Worsley-Gilbert -  18 Regional Royal Head Coach / 15 REgional White HEad Coach
A former Texas State and Missouri State Outside Hitter. Competed for the Patriots of Freedom High School under the guidance of Barbara Lansing . . . was an all-metro, all-district first team performer who was also selected as her team's MVP . . . was also named an AAU All-American in 2015 as a member of the Orlando Tampa Volleyball Academy. She is the daughter of Joy Fry.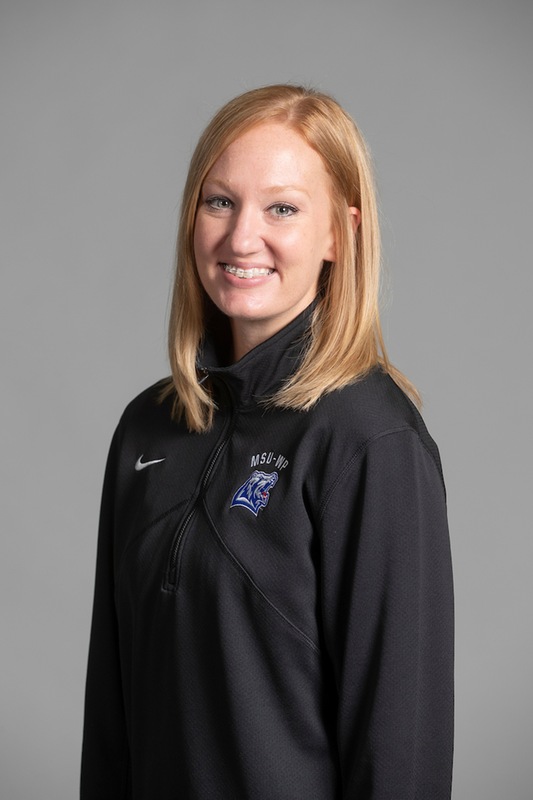 Bri Walsh- 17 NATIONAL Black Assistant COACH
Current Head Coach at Clever High School. Former Assistant Volleyball Coach at Missouri State West Plains. An all-state honoree from Clever High School, Bri helped lead her team to 4 district championships and was named conference MVP her Senior season while finishing with a 33-3 record. She began her college career at Missouri State University-West Plains as an outside attacker where she helped guide the Grizzlies to two Region 16 Championships in 2008 and 2009, as well as seventh and second place finishes, respectively, at the NJCAA Division I Women's Volleyball Championship Tournament. She earned All-Region 16 honors both years. Finished her playing career at Evangel University where she received second-team All-HAAC honors her junior year and helped her team win Evangel's first Conference championship. Her senior year, she received first-team All-HAAC honors as well as being named All-American. She is only the fifth Evangel player to receive All-American honors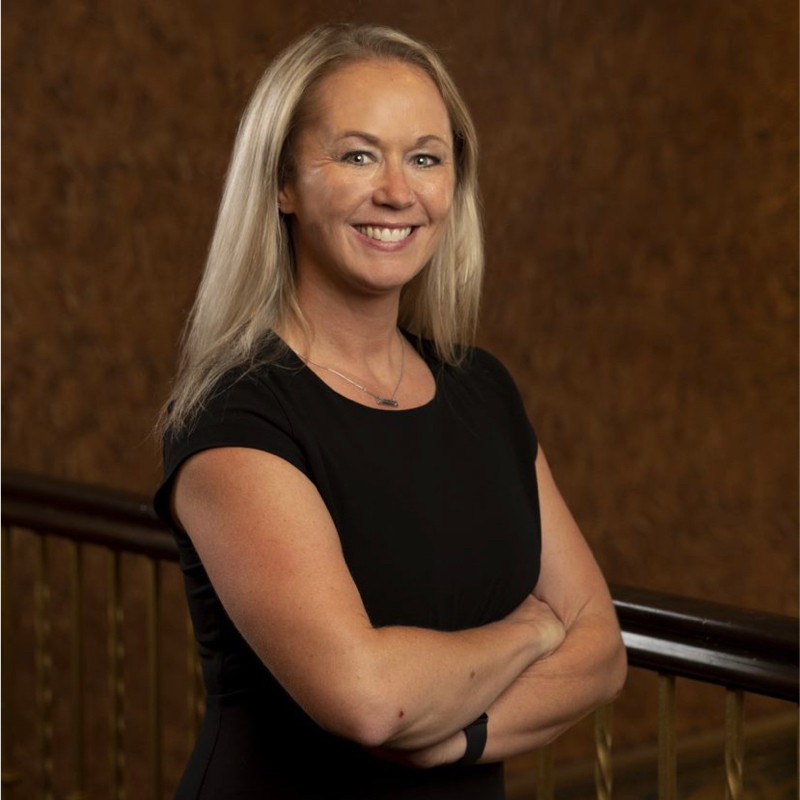 Heather Laskey- 17 NATIONAL ROyal Co Head COACH / 18 National Royal Assistant Coach/ 14 National Black Assistant Coach
A four year member of the the Kickapoo HS volleyball team. Continued on to get her BA in Sport Management at Lindenwood University before completing her MBA at Miissouri Baptist University.  Currently a HR administrator for Trinity Housing Development.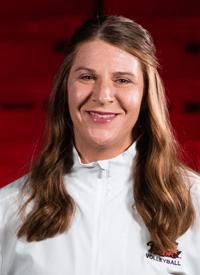 Jenifer Bahner-hill- 16 NATIONAL Black Head COACH
Bahner-Hill led the Panthers to their best-ever record as an NCAA-II program in 2018 as they went 28-7, won a co-conference championship for the first time in team history going 15-3 in the GLVC, they earned their first-ever bid to the NCAA-II tournament and were awarded a host bid to the Midwest Regional. The Panthers advanced to the second round of the national tournament after a opening round win over Hillsdale. The season also produced five all-conference selections, three All-Midwest Region performers, and the program's first NCAA-II All-Americans as Bentley Mara and Kendra Sater were both honorable mention honorees at the national level.
Bahner was inducted into the Cowley College Athletics Hall of Fame in January of 2019 and has been a two-time recipient of the AVCA's 'Thirty-Under-Thirty' award.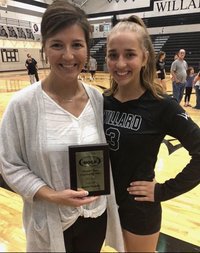 Jamalee Hancock- 16 NATIONAL Royal Head COACH Grace Hancock 16 National Royal Assistant Coach 
Jamalee: Missouri State Sports Hall of Fame Inductee, class of 2020. Had a standout coaching career at Willlard High School, which included Four Final-Four Appearances: 2002 and 2004 State runner-up Class 3: 2018 4th place Class 4, 2020 State Champions Class 4 With a total of District Championships: 2022, 2021, 2020, 2019, 2018, 2017, 2016, 2015, 2014, 2008, 2004, 2003, 2002 Conference Championships: 2022, 2019, 2005, 2004, 2003, 2002, 2001
Was a setter for the Southwest Missouri State (MSU) Bears from 1993-1996, getting the opportunity to play for two more Hall of Fame coaches, Linda Dollar and Melissa Stokes.
Grace: Current member of the C of O Volleyball team. Willard Volleyball Standout, helped WHS to a state championship in 2020, served as a team captain as a senior in 2021.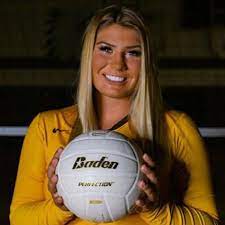 Melanie Cox- 16 NATIONAL White Head COACH 
4 year member of the Kickapoo HS Volleyball Team and 417 Juniors Alum. Cox played in the middle, as a pin hitter and on the back row in three varsity seasons on Kickapoo's indoor volleyball team, helping the Volleychiefs to a combined 76-23 overall record and 23-1 mark in Ozark Conference play with three league championships. Cox tallied 262 kills and 231 digs as a senior and 439 kills in her career as Kickapoo posted district runner-up finishes her final two years. Continued on to play sand at Missori State before transferring to compete at Evangel University as an OH.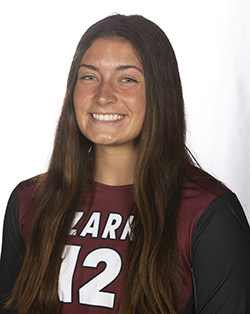 micah Chadwell - 16 REgional Gray
A former Strafford, Missouri Lady Indian, Mica Chadwell came to the Lady Bobcats with an impressive resume. During her time at Strafford High School, Mica was named All-District, All-State, Academic All-State, All-MLC, and volleyball team captain. Mica was also a key player on Strafford's historic women's basketball team, with four state titles during her campaign. Mica proved during her freshman season to be a threat for the Lady Cats as a libero and defensive specialist, receiving NCCAA D1 Third Team All-American and leading the team in digs and aces.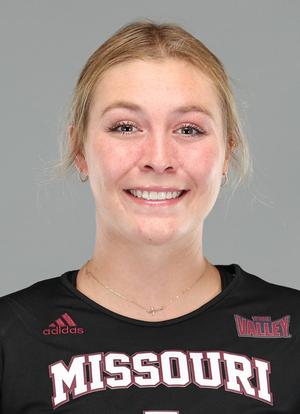 Jaycee Fixsen - 16 REgional White
A former Nixa, Mo Standout and 417 Juniors Alum.• Collected 1,191 career kills during her time at NHS, including 403 as a senior on the way to AVCA All-America Honorable Mention honors
• Tallied 373 digs her senior year as well while earning all-state honors
• Had 438 kills, 399 digs and 41 aces on a Class 5 runner-up squad her junior campaign, picking up all-state, all-conference and all-district accolades
• Honorable mention all-conference selection on Nixa's Class 4 state championship team her sophomore season, leading the team with 294 kills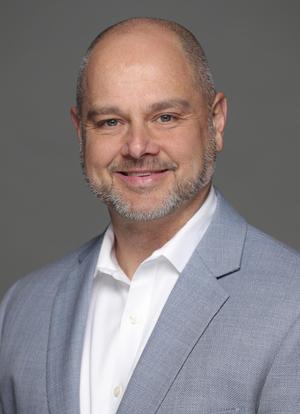 Steven McRoberts 15 National Black Assistant Coach 
Current Head Volleyball Coach at Missouri State University and bringing over 25 years of collegiate coaching experience.
A 10-time conference coach of the year, McRoberts' teams have won a combined 13 conference regular season, tournament, and national postseason tournament titles. He has mentored a total of 20 All-Americans, 71 all-conference players, 11 conference players of the year, 12 Academic All-Americans, and 29 total specialty award winners at the conference level.
McRoberts came to Missouri State after a six-year tenure at the University of Mississippi, where he posted a 111-82 record and guided the Rebels to the 2017 National Invitational Volleyball Championship title, the first postseason national championship for any program in the school's history.
He guided Ole Miss to three 22-win seasons, the most wins during the rally scoring era, had a pair of school-record 14-match winning streaks, and received AVCA Top 25 votes in 2019 for the first time in 12 years. Additionally, the Rebels' four consecutive winning seasons from 2014-17 marked a first for the program in three decades.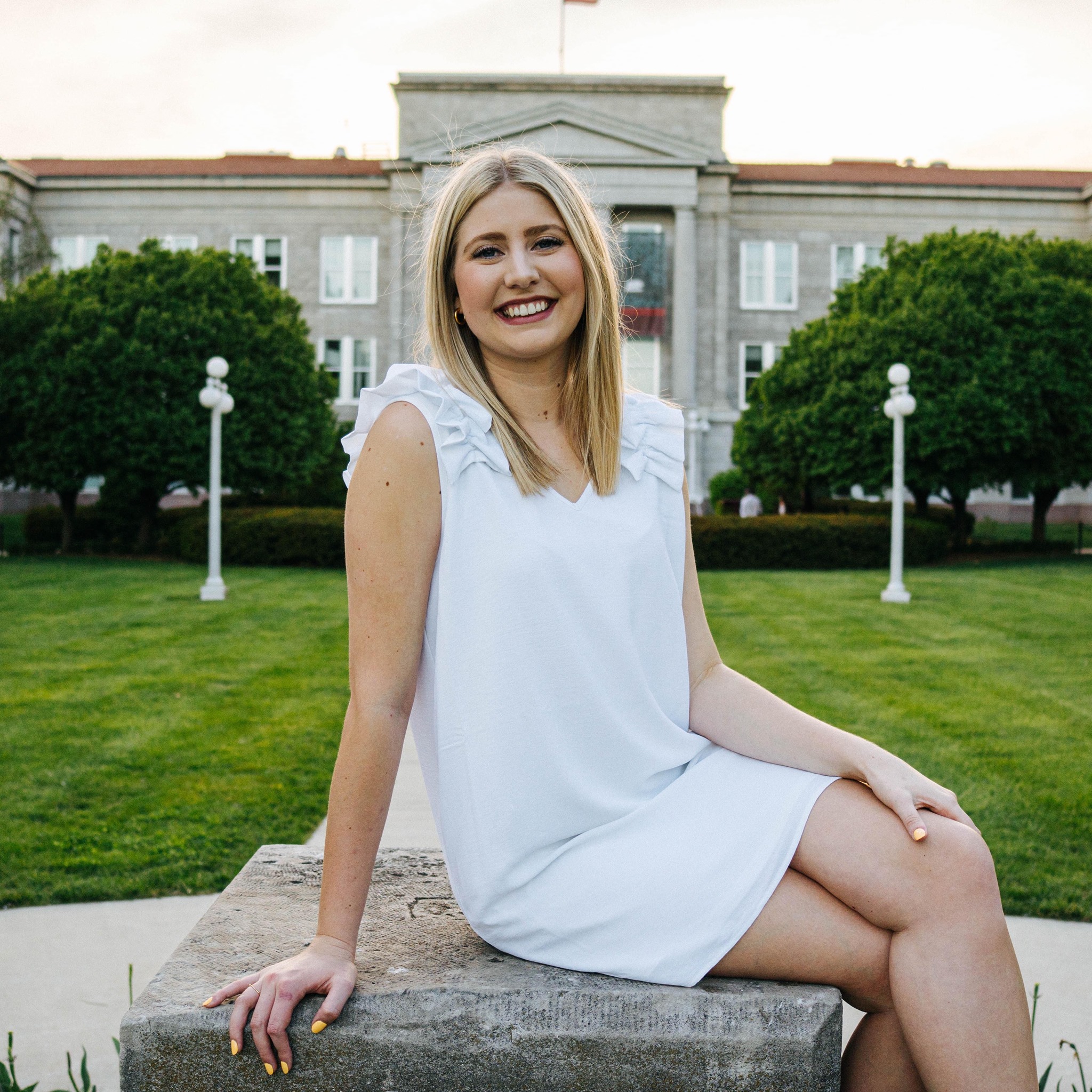 Megan Rhodes - 15 National Royal Head Coach
A 2015 All Regional Honorable Mention Selection from Clarkton, MO. Graduated from Missouri State University in 2021. Currently an Associate Financial Representative at Northwestern Libery Mutual.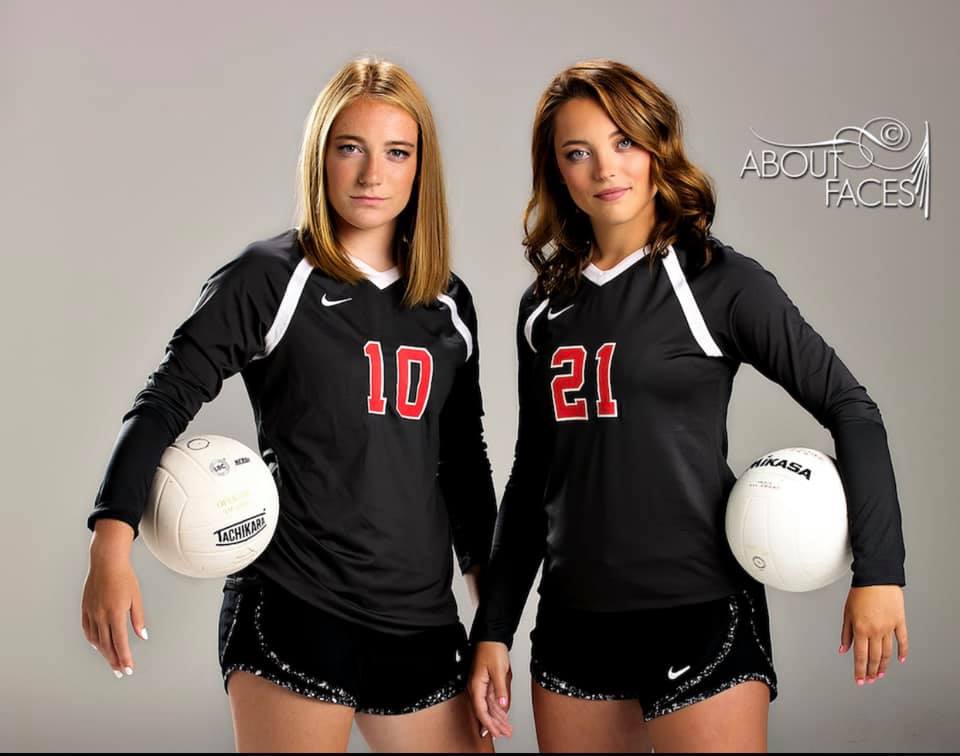 Madi and Macy Seevers- 15 Regional gray Co Head COACHes 
Both 417 Juniors Alum and New Covenant High School standouts both earning all conference and all district honors. Madi is pursuing her degree at SBU while Macy is pursuing her degree at Missouri State University.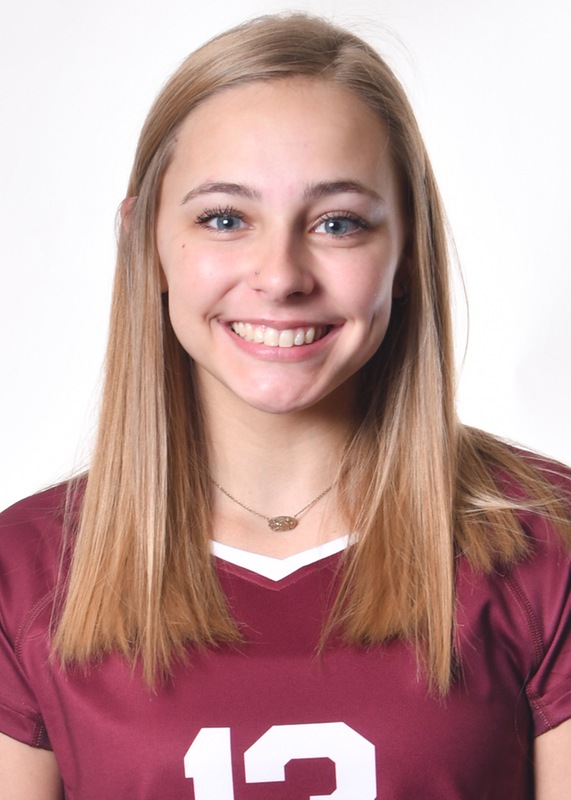 Mallory Dick- 15 Regional Royal Head Coach
A four year member of the Olathe East Volleyball program, and currently playing at Evangel University as an OH/RS.
Olivia Steimel- 15 Local Head Coach / 14 Regional White Head Coach
417 Alum and four year standout at Ash Grove HS. Currently playing for Evangel University as a middle/right side.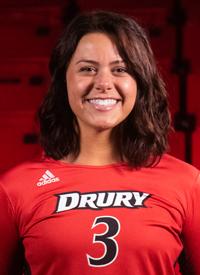 Catie Rankin- 14 National Royal Head Coach
4 year player for Drury University. Rankin earned All-State honors, was a First team All-Conference and All-District selection and was a three-time Academic All-State honoree...Helped Kickapoo to a pair of conference titles...Graduated Summa Cum Laude and top 10 in her class.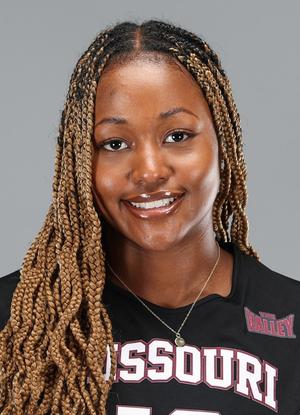 Azyah Green - 14 National White Head Coach 
4 year starter for Missouri State Univeristy. Lead the Bears in blocking currently ranked 8th in program history. Four-year starter in the middle at Springfield's Kickapoo High
• Led the Chiefs in blocks each of her final three seasons
• Second-team all-district pick three times in her career, adding first-team all-conference honors as a senior
• Accumulated 145 kills as a junior
• Named the area's top blocker by Ozarks Sports Zone her sophomore season when she had 102 blocks (1.3 per set) and 181 kills with a .268 attack efficiency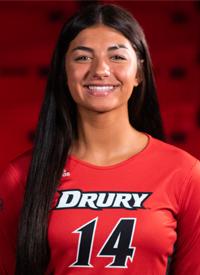 Addison Taui - 14 Regional Gray Head Coach
417 Alum and current player for Drury Univeristy. Played for a Nixa squad that went 31-5 and 9-0 in the Central Ozark Conference during her senior year in 2021...helped her team reach the Class 5 state championship match...named honorable mention All-COC...also named honorable mention all-district...led in serve reception at 2.54 per set...was on Nixa's 2019 state championship team and Nixa's state runner-up squad in 2020.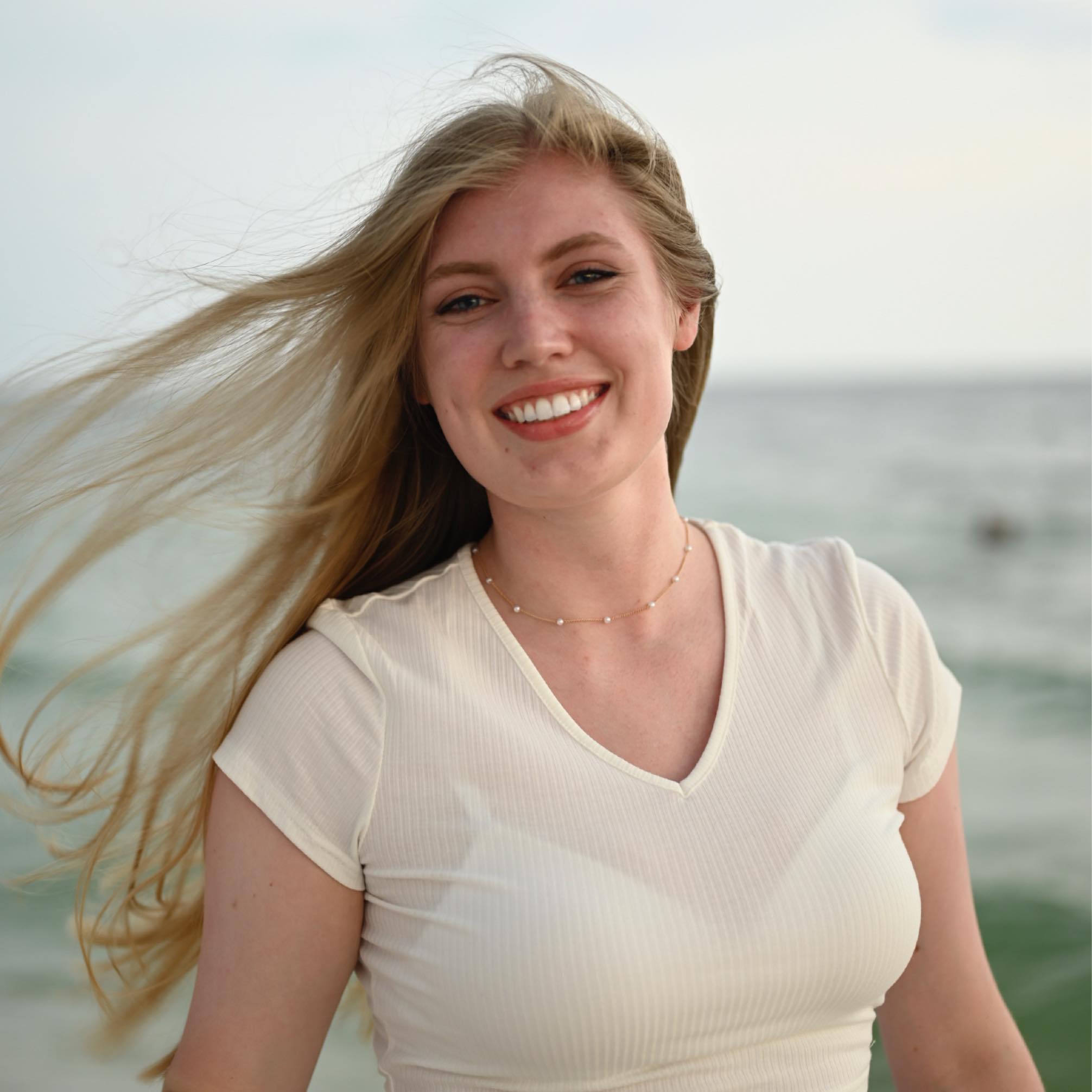 Allison Van Veen - 13 National Black head Coach
Assistant Varsity Volleyball Coach at Willard High School. 4 year member of the WHS Volleyball team.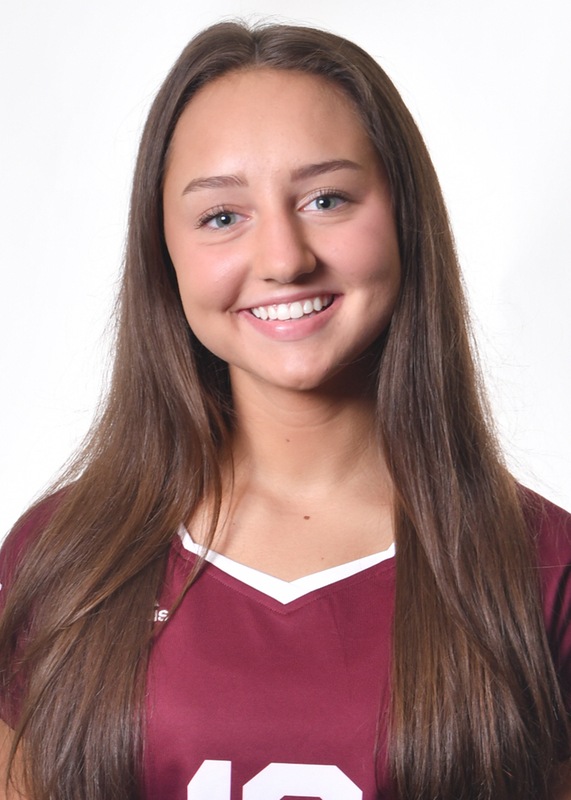 Kayli Nimmo - 13 Regional Gray Head Coach 
4 year member of the Branson High School Volleyball Team. Currently playing at Evangel University as a defensive specialist.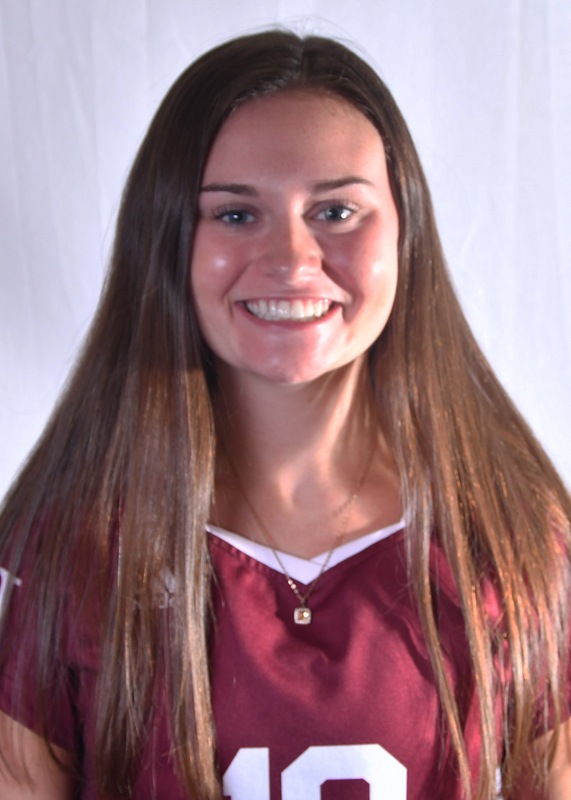 Shannon Collins - 13 Regional White Head Coach 
4 year member and standout of the Fair Grove HS Volleyball team. Former player and defensive specialist at Evangel University.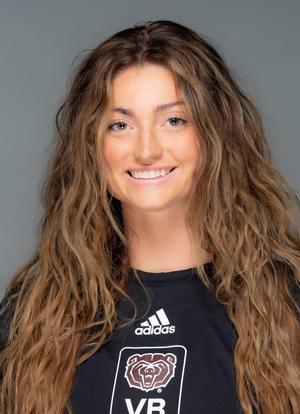 Aj Lux - 12 National Black Head Coach
Current Assistant Volleyball Coach at Missouri State University. Lux came to Springfield after one season as an assistant coach at Francis Marion University and a successful playing career at East Tennessee State.
While at ETSU, Lux was three-year captain and a first-team all-Southern Conference pick as a sophomore in 2016 for the Bucs' regular season championship club, posting a .332 attack efficiency from the outside that ranked fourth in school history for a season at the time.
Lux helped East Tennessee to NCAA Tournaments her junior and senior years, including becoming the first SoCon team in history to earn an NCAA at-large bid in 2018. She was a Senior CLASS Award nominee and on the SoCon All-Academic team her senior year.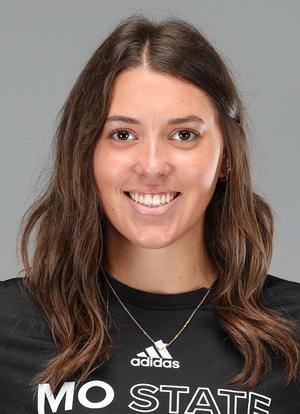 Maddie Baumer - 12 Regional  Gray Head Coach
Current Graduate Assistant at Missouri State Univeristy. Baumer played collegiately at Drury University, where she had 362 kills, 177 digs and 96 blocks during her four-year career and was twice an Academic All-Great Lakes Valley Conference team member.
Originally from Wichita, Kan., Baumer graduated from Drury in 2022 with a degree in clinical & behavioral neuroscience.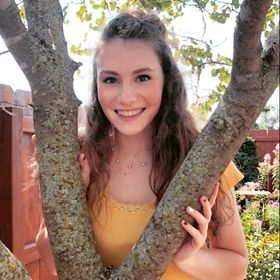 Kindall Smithson - 12 Local Head Coach 
4 year Willlard High School standout. Helped WHS to a state championshipo in 2020, earning All Conference, District, Region and All State honors.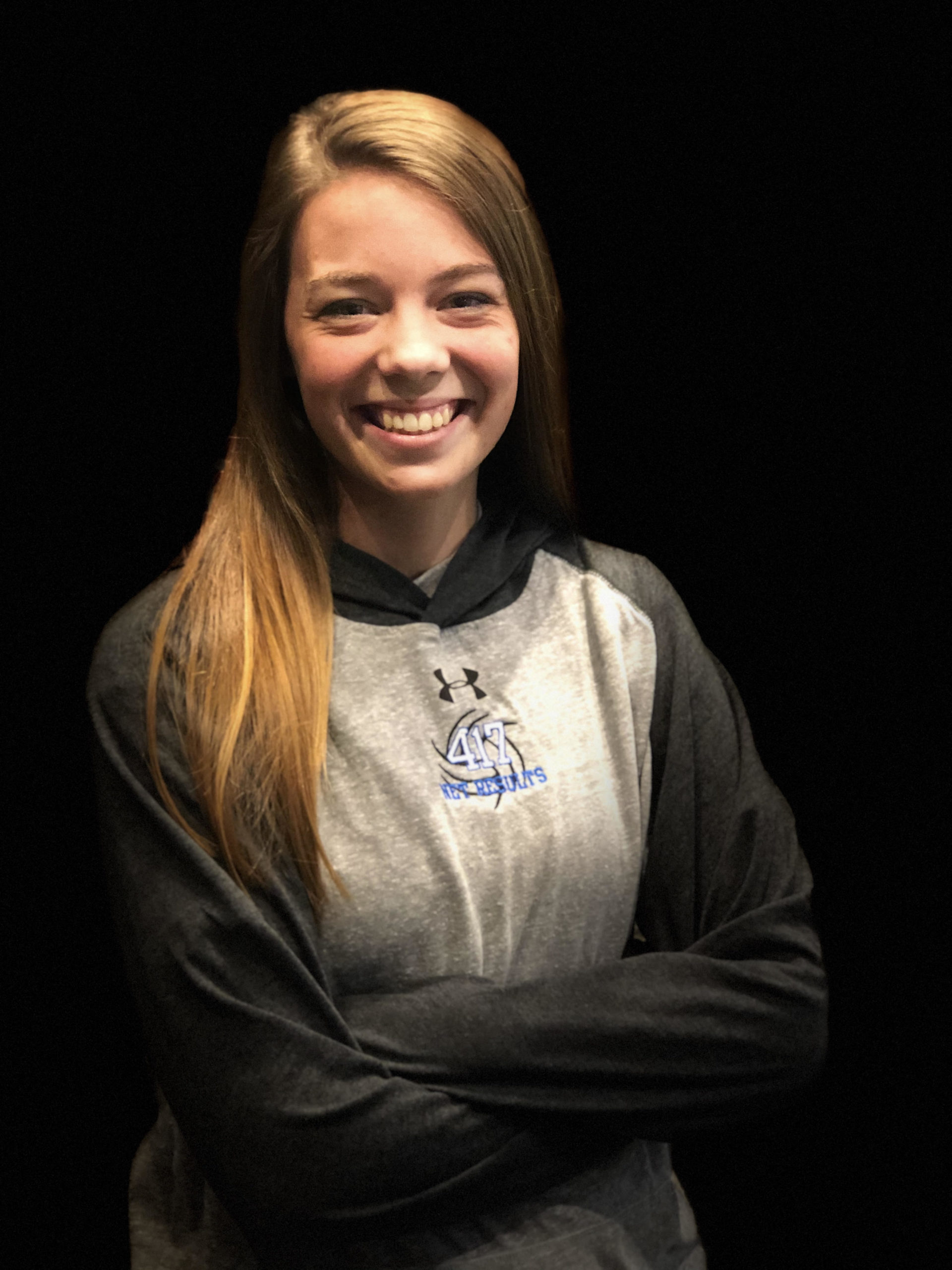 Nora Woolsey - 11 REgional Head Coach
Hickory Hills Junior High Volleyball Coach. Originally from Houston Missouri. Currently working towards her Elementary Education Masters Degree at Missouri State University.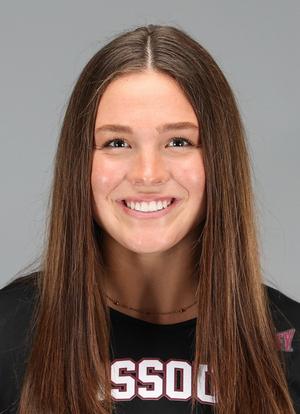 Maddy Bushnell - 10/11 Local Head Coach
4 year Willard High School standout and 417 Alum. Current Missouri State Volleyball Player.• Ranked as the No. 2 prospect in Missouri by PrepDig
• AVCA Under Armour High School All-America honorable mention pick as a senior after leading Willard High to a Class 4 state title
• Team owned a combined 125-17-5 record and four district titles in her career
• Surpassed 1,000 kills in the 2020 state championship match
• Hit .434 as a senior with 426 kills and 82 blocks and tallied 299 kills on .403 hitting with 54 blocks as a junior on the way to both academic and athletic all-state recognition
• Hit .403 with 54 blocks as a sophomore, adding 275 kills as the Tigers finished fourth at the state tournament
• Ended prep career with a .415 attack efficiency, 1,005 kills and 190 total blocks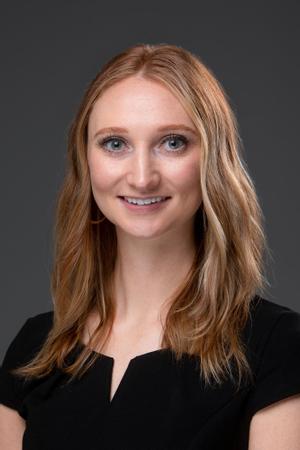 Kalie Mader - Floater Coach
Current Head Volleyball Coach at Missouri Southern State University. Mader came to Southern after three years as the head coach at Blinn College in Texas where she helped the Buccaneers to a 73-43 record, three-straight NJCAA Regional appearances and a trip to the NJCAA Championship.
In 2015, Mader became only the second first-year coach in program history to earn a trip to the NJCAA Division I National Tournament. The Buccaneers won the Region XIV Tournament in 2015 over San Jacinto College-Central and placed seventh at the national tournament in Casper, Wyo. Under Mader, ten Buccaneers have earned All-American, All-Region, and All-Conference honors.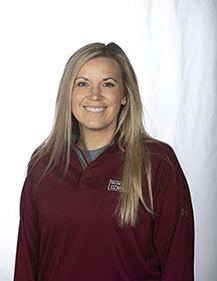 Stacey Muckenthaler - Floater Coach
Current Head Volleyball Coach at C of O. Enters her ninth year as head coach of the Lady Bobcats, having compiled a 170-91 record. In 2021 the Lady Bobcats recorded an impressive finish to the season, finishing one set shy of a trip to the NCCAA Final Four. In 2019, the Lady Bobcats posted a 24-13 record, finishing the season as the NCCAA DI Women's Volleyball National Champion.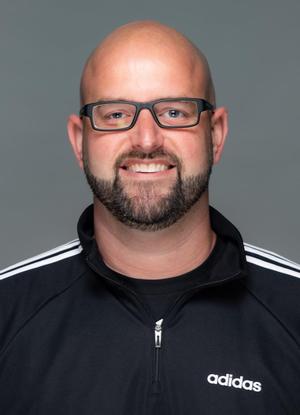 Russ Friedland - Floater Coach
Current Associate Head Volleyball Coach at Missouri State University.
Prior to coming to Missouri State, Friedland spent one season at Ole Miss under Coach McRoberts, where he worked primarily with setters and middles, helped the Rebels tie a school record with a 14-match win streak, saw a school-record six players win all-SEC weekly honors, and coached a pair of AVCA All-Region selections.
Friedland was the Director of Volleyball at Louisiana Monroe from January 2018 to July 2019, serving as head coach to both the indoor and beach volleyball teams. He helped the Warhawks' indoor team significantly increase their overall and conference win totals from the year before and jump 53 spots in the NCAA RPI.